The Importance of Sustainability: Interview with Dominic Stelzer, Sustainability Manager
Bottom line – without oak we can't make barrels. It is truly our most valuable resource. As a fourth generation (and counting) family-owned company, investing in the sustainability of French and American oak is woven into the fabric of our brand. It's something we take very seriously, and we push ourselves to be at the forefront of our industry on sustainability education and action. In today's blog post, we introduce you to one of our newest team members, Dominic Stelzer, who was recently hired as Sustainability Manager for our oak resources. Tag along for a little Q&A as we see what Dominic is up to in his new role!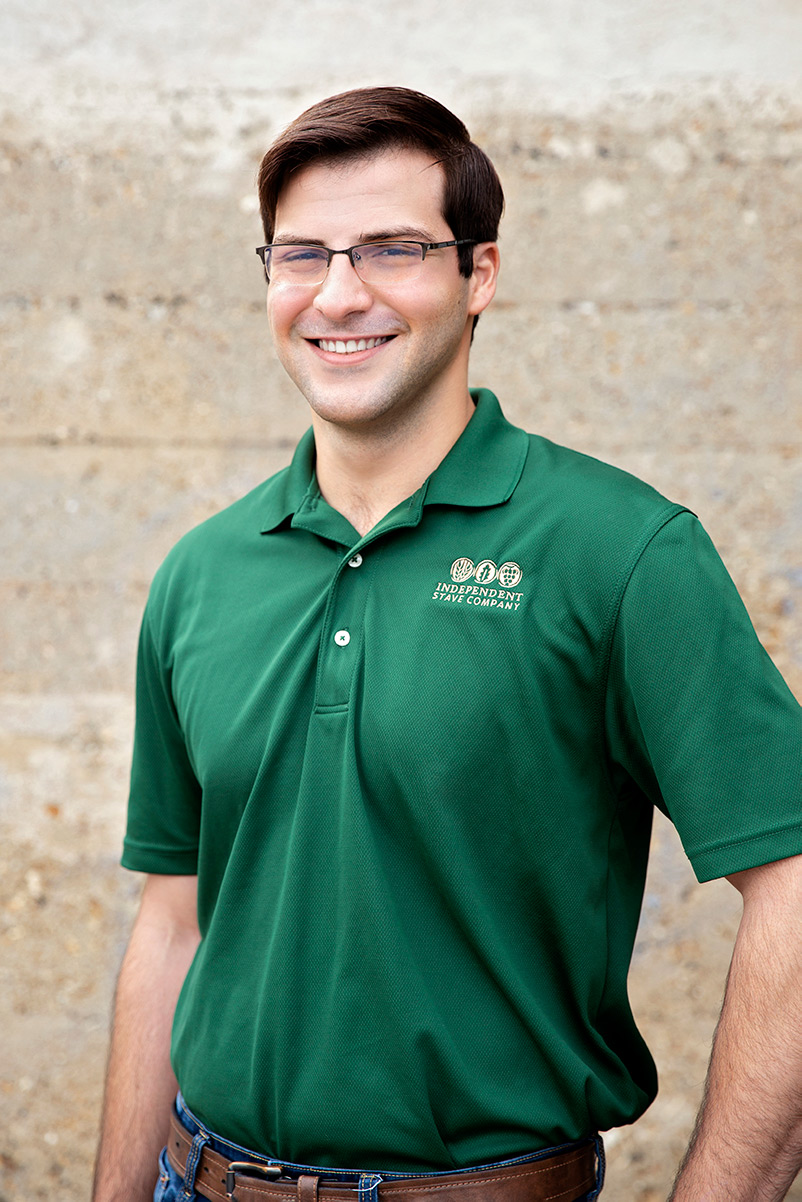 Q: Dominic, welcome to the team! Tell us a little about your background.
A: Ever since I was young, I've had a passion for the natural world that fueled my education and later, my career. My father, who is also a forester, imparted onto me the importance of conservation and the fellowship with each other that it takes to progress to a more sustainable world. With those principles in mind, I graduated in the Spring of 2020 from the University of Missouri with a degree in Forestry and then came on board to assist with our white oak sustainability efforts.
Q: One sustainability benchmark we track is the regeneration rate of white oak. How is that trending right now and what does the future look like for white oak?
A: While it is true that there is more white oak today than there has ever been, we are looking towards the future to make sure that useable white oak remains abundant. Our sustainability efforts today are an attempt to mitigate any future problems. The best way to do so is to involve and educate small family landowners. We need to encourage them to start actively managing their forests. Over 80% of all forested land in the eastern U.S. is privately owned. This means that the key to conserving and regenerating North American white oak for the future is in the outreach and education efforts we put forth today.
Q: Talk to us about the logger side of the equation. It seems equally important as land management.
A: The most impactful management activity on a forested land is a harvest, which is why logger education is a key part of a sustainable forest. It's important to source logs from qualified professionals who have gone through logger education training in their various states. We are working with forestry associations to sponsor these classes in the states where we source white oak for cooperage. Our Log Buyers work closely with loggers and promote logger education in their everyday interactions.
Q: Any other fun projects you want to mention?
A: We source most of our white oak for wine barrels in Missouri and our cooperage is located there. So, we co-funded a joint position with the University of Missouri and their Missouri Woodland Steward program. This position will primarily be focused on outreach and education of Missouri landowners. They will also teach classes at the university to help create more future foresters.
We've also partnered with the White Oak Initiative to further the development of a white oak specific management plan that can be utilized throughout all temperate deciduous and mixed forests in the U.S.
Q: What's a take-home message that you think winemakers (or any of our readers) should know about white oak sustainability?
A: This is a critical time to be thinking about the future of white oak. There's an old proverb about planting a tree that applies similarly to sustainably managing a forest. "The best time to plant a tree was 20 years ago, the second-best time is now." We don't plant trees (white oak is self-regenerative), but the same is true for sustainable forest management. While it would have been best to start the landowner education and active management process 20 years ago, the next best thing we can do is to start it right now and that's exactly what we plan on doing.