Wine Country Updates from Around the World
Each season brings new and exciting happenings for our World Cooperage Account Managers around the globe as they work with our partner winemakers. We checked in on a few of them recently to see what was shaking in their part of the world. Come take a peek with us!
Today we bring you updates from Napa, Sonoma, Israel, Australia, and South Africa. Stay tuned for our next update where we will hear from France, South America, Mexico, Canada and possibly more.
---
Napa
Yuri DeLeon, Account Manager
Hi, from sunny Napa Valley! Outwardly, everything seems to be quiet and still, but it is a critical time of year for the vines. Bud break has occurred, and crews are pruning the vines. In cooperage news, I've been busy partnering with wineries on barrel trials for their different programs - including one with Rombauer to see how extended wood aging effects wine maturation. Exciting stuff for sure!
In the cellar, it is bottling time for many wineries. White wine barrels are being emptied then wines are blended, bottled, and soon will be headed to the market. Let's not forget the reds - we are beginning to taste reds now and are getting a first glimpse at the previous year's harvest. This preview allows us to see a winemaker's Midas touch combining what mother nature provided, winemaking techniques and cooperage.
For those of you not living in the area, we had the best Mustard crop ever. Mustard grows naturally between the vines in spring, it was spectacular.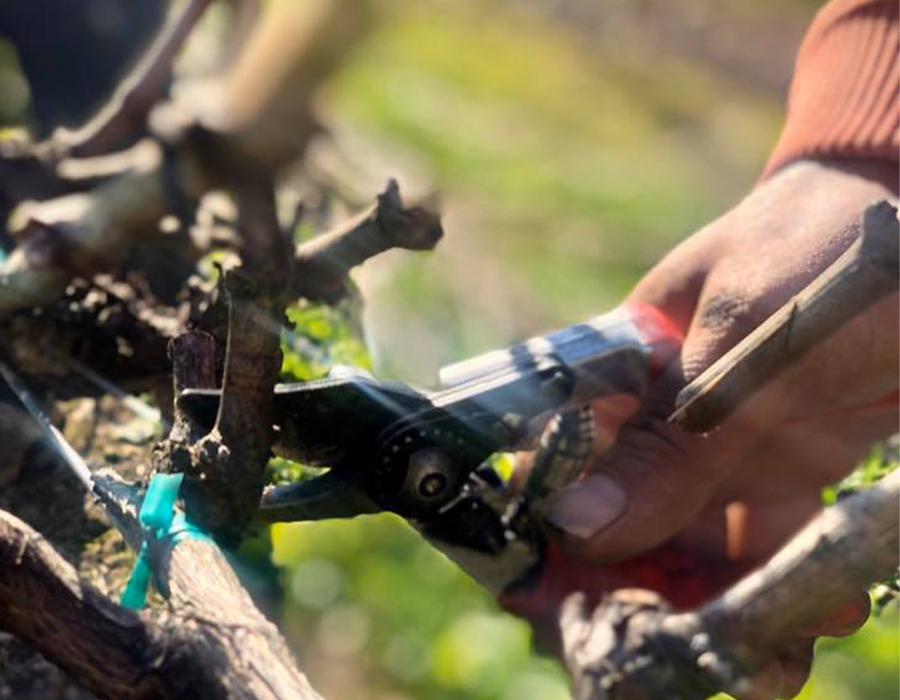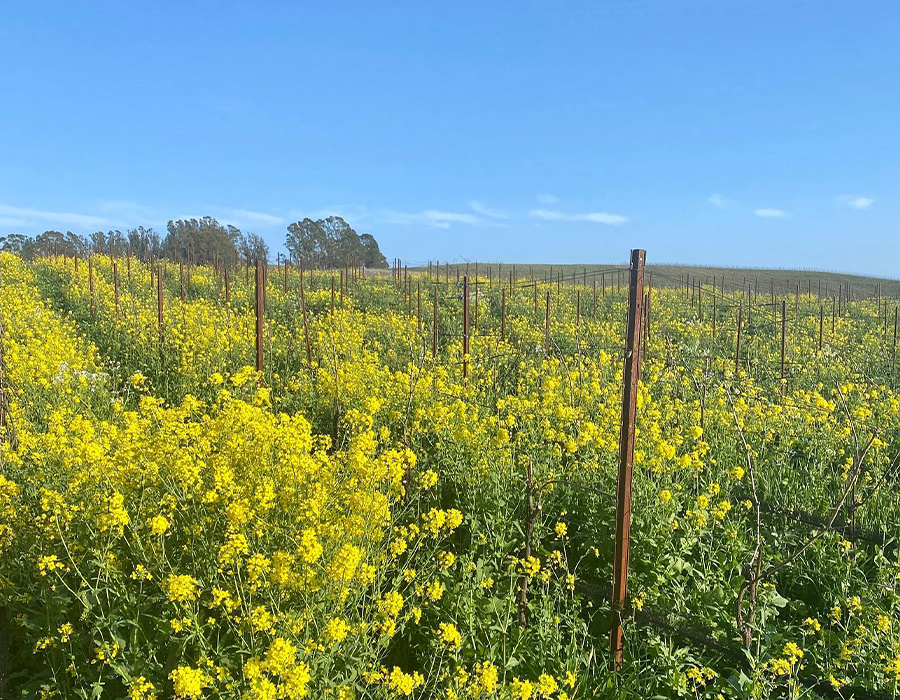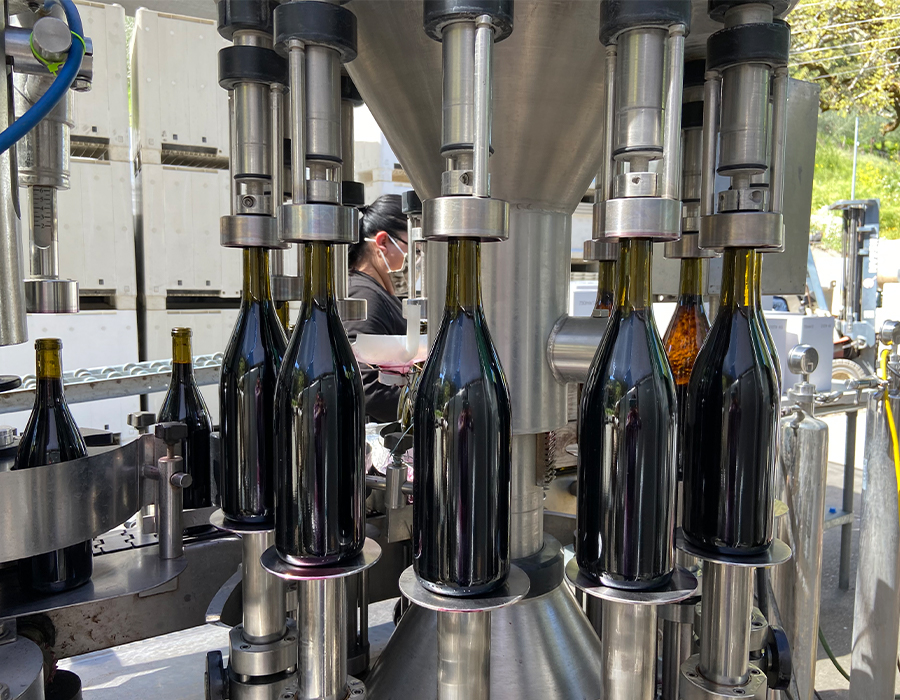 ---
Sonoma
Glenn Jeffries, Account Manager
While driving through the incredibly scenic Alexander Valley, I was thinking my favorite time of the year must be Spring. The optimism of a new year, the renewal of the land, and limitless potential ahead. This year these things mean more than ever, and it is exhilarating to see the vines setting the stage for what is sure to be an outstanding harvest. The warm sunshine has pushed new healthy buds through the vines, breaking into vibrant foliage throughout Sonoma County.
In Sonoma County, winemakers are hoping for a bountiful vintage with so many great options opening for getting their wines into consumers' hands. In speaking with Simi Head Winemaker, Melissa Stackhouse, she is specifically hoping for a big, beautiful Cabernet Sauvignon crop in 2021, and mother nature seems to be on board with the plan.
Winemakers are also busy bottling superb Chardonnay and Sauvignon Blanc, the backbone of white wine production in Sonoma County.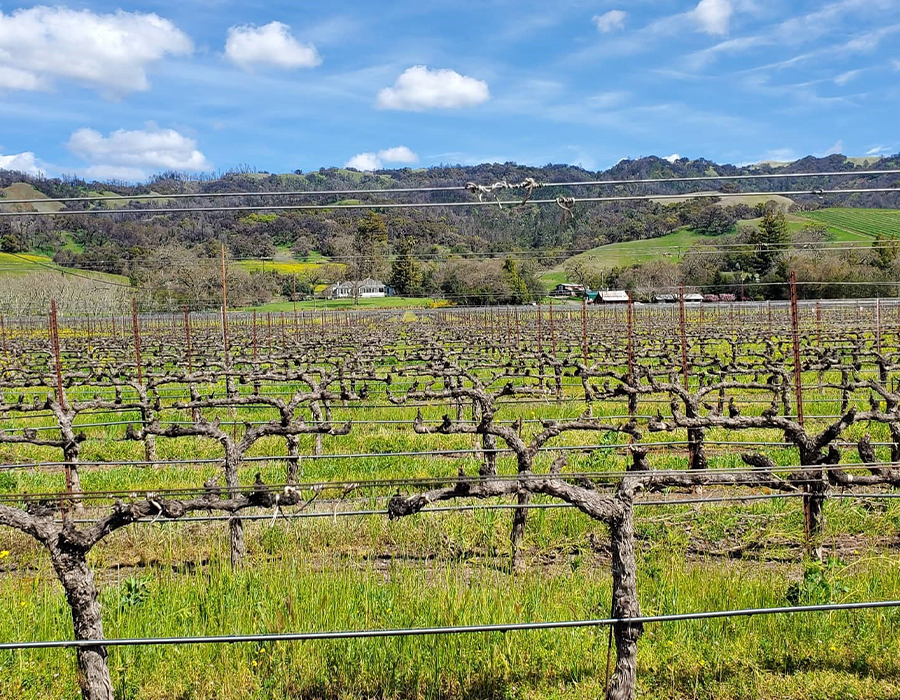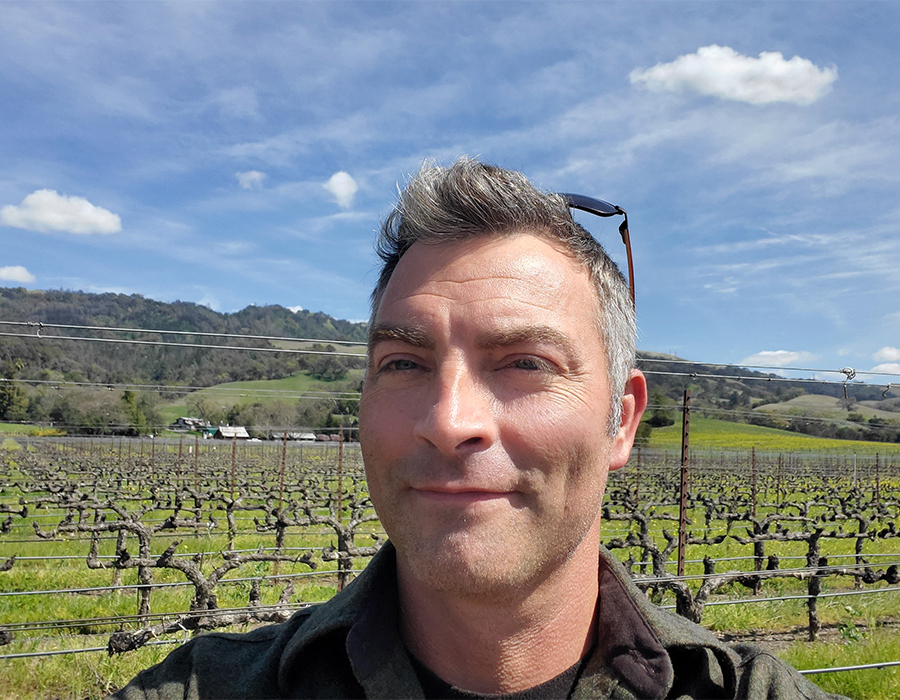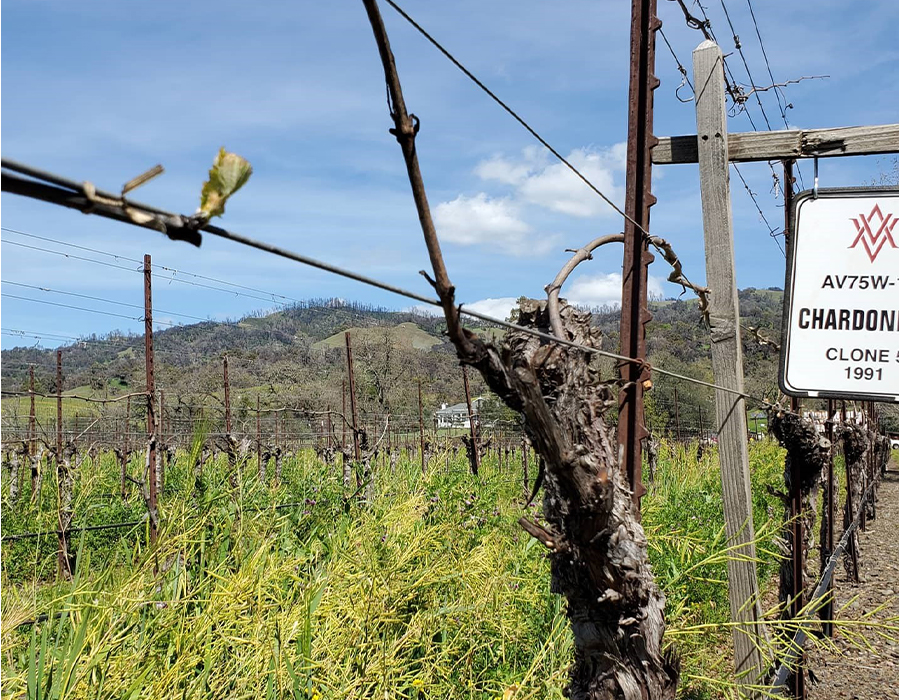 ---
---
israel
Gary Kroll, Account Manager
With current travel restrictions, I have not been able to make my yearly visit to Israel but am happy to provide a firsthand update from conversations with our long-time partner Golon Tishibi. Perhaps our oldest customer in Israel, family owned Tishbi Estate first began planting vineyards in 1882 on the slopes of Mount Carmel in the small town of Binyamina, just east of the Mediterranean. The winery itself was established in 1985 and today, they produce over 1 million bottles annually. They have an outstanding, full-service restaurant, a French bakery and have partnered with Valrhona chocolate for wine and chocolate pairings. More recently, they imported an Ole Hickory Pits smoker from Missouri and now offer the first American-style Bar-B-Que experience in all of Israel.
"Here in Israel, the vineyards are awakening from winter dormancy, the vines are all in full bloom and some green color is now taking over in the vineyards. We had an extremely good winter, and as farmers, we are expecting a good growing season and an excellent harvest.
A few months back we finished making the 2020 blends and, with the 2019 wines out of barrel and bottled, introduced them for aging in our barrel room.
We use exclusively World Cooperage American oak Profile 105 for all our barrel-aged wines for many years now. Life is good and we wish you all the best from loving Israel!"
-Golan Tishbi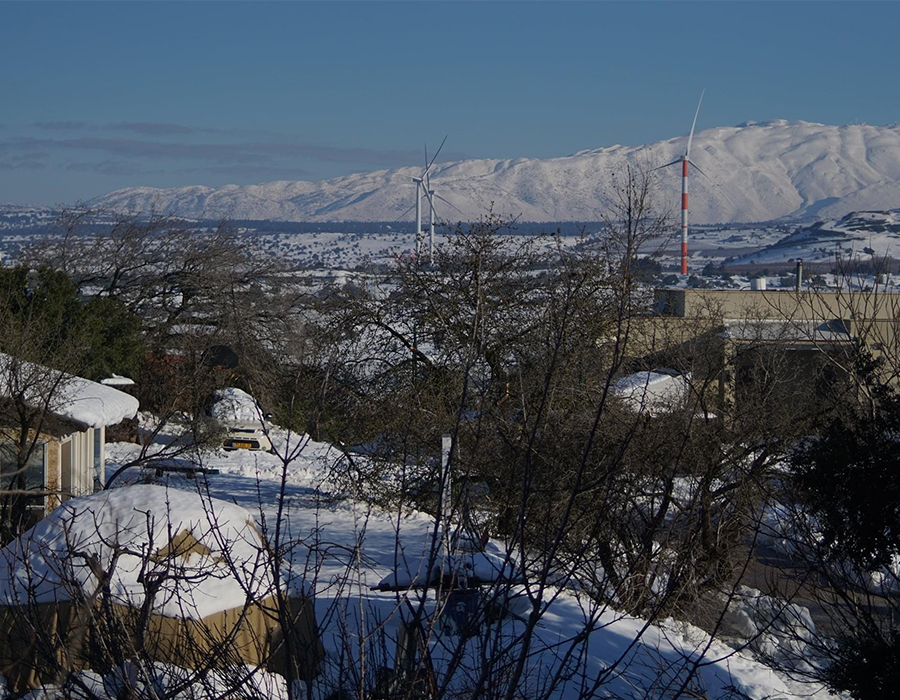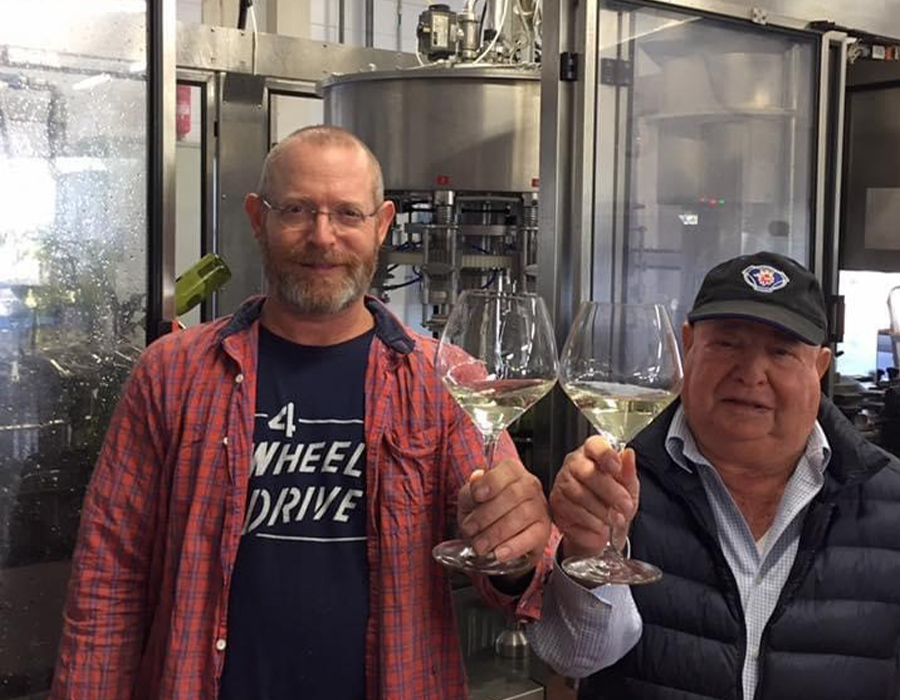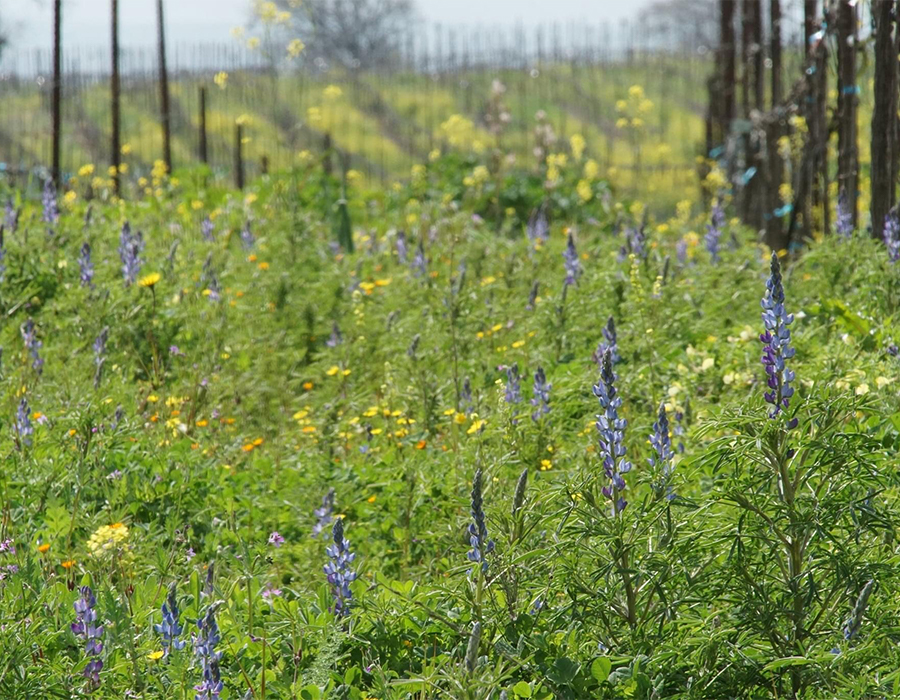 ---
australia
Paul Tippett, Account Manager
G'day from the glorious McLaren Vale in South Australia! Vintage is in full swing and the region has been blessed with outstanding weather conditions! Warm, sunny days and cool nights influenced by the ocean that borders one side of the region. This has enabled the fruit to ripen slowly and to capture wonderful balanced flavours.
Our longstanding World Cooperage client, Mollydooker Wines, are reporting the 2021 vintage to be excellent! Speaking with owner and winemaker, Sarah Marquis said, "This vintage has been incredible, we've had ideal growing conditions which has lead to high quality fruit and a bumper crop to go with it. Our vintage team have worked tirelessly ensuring we make our wines the best we can. With a bigger crop than expected, this also meant we needed more barrels quickly, so thank you World Cooperage for all your hard work to supply us with them at very short notice."
With vintage in most parts of Australia shaping to be a very good one, we've had many clients reconsider their barrel requirements and we are busy ensuring they have the World Cooperage barrels they need for this vintage.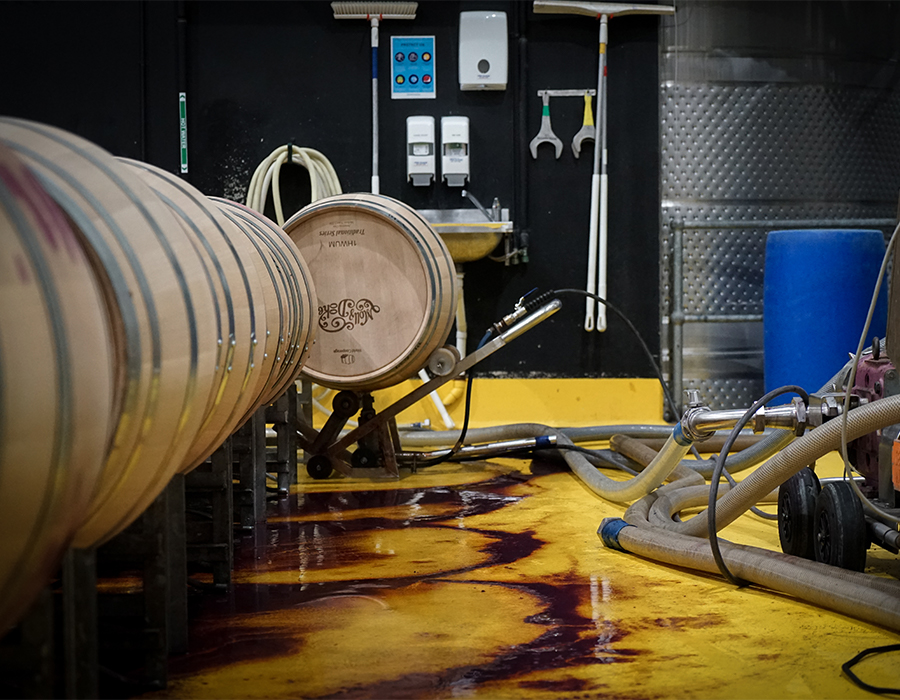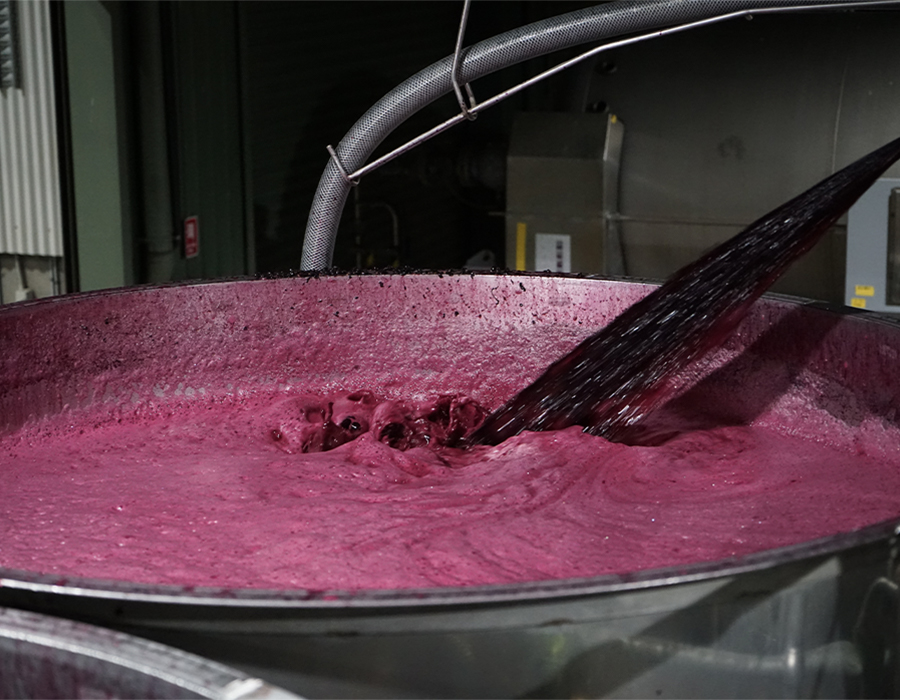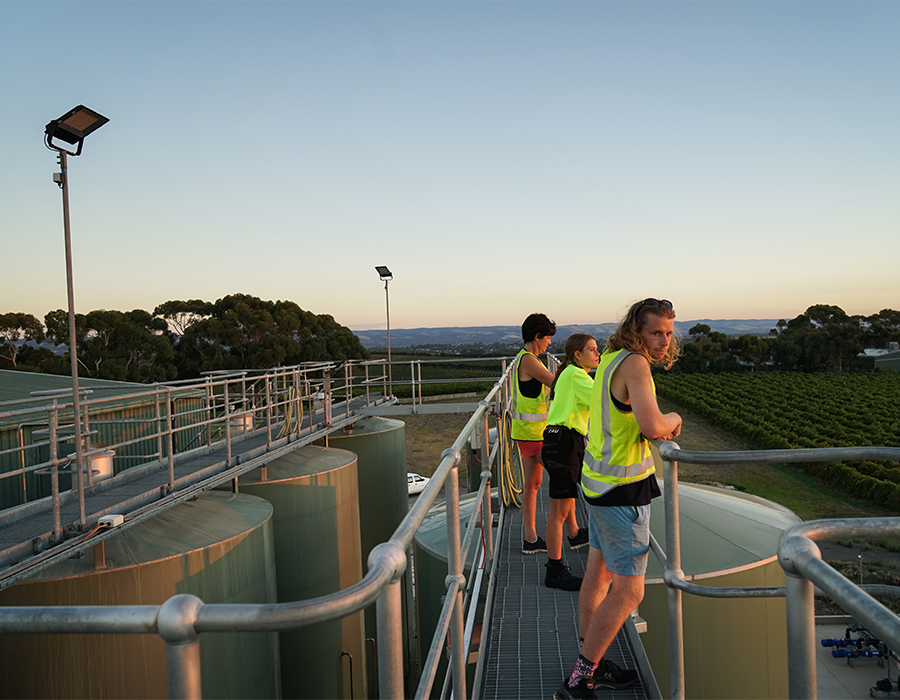 ---
south africa
Andre Kotze, Managing Director
Mholweni / Hallo daar / Good day,
The late start to the 2021 harvest was one of the distinguishing hallmarks of this vintage. In fact, this year was the latest we have ever started harvesting the grapes, but their quality proved to be exceptional and produced wines with immense flavour and aromatic concentration.
During the second week of March, we received 50mm of rain. This precipitation, combined with the cooler weather conditions, resulted in slower ripening for the late varietals and some Cabernet Sauvignon vineyards started to show signs of skin deterioration on the berries. A lovely warm spell during the third week of March assisted these later-ripening vineyards to pull through.
When we checked in with our partners at Kanonkop Wine Estate, Abrie Beeslaar (cellarmaster) told us that quite a number of the Cabernet Sauvignon vineyards were picked slightly lower than usual at 23 degrees Balling, resulting in wines with an alcohol of around 13%. He thinks the 2021 vintage produced elegant wines with softer tannin structures and thinks the combination of barrels ordered from World Cooperage will assist them in those changes.
Happily, we had ample World Cooperage barrels in stock – in numerous toasts and profiles – to be able to make late changes to cater to the specific needs of our customers during this interesting harvest season.
Siyabonga / Cheers,
André Kotze