A Classic Choice, the World Cooperage Traditional Series
Today's spotlight focuses on the Traditional Series. If you're a winemaker looking for amazing consistency and reliability, this is your barrel. The original World Cooperage barrel, it is still a favorite among our winemakers due to the well-rounded oak character it imparts during aging.
Our Traditional barrel is available in French oak, American oak or a hybrid of the two.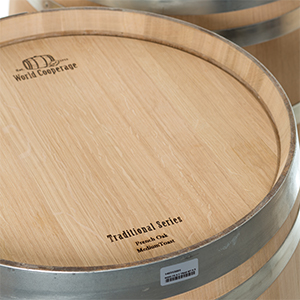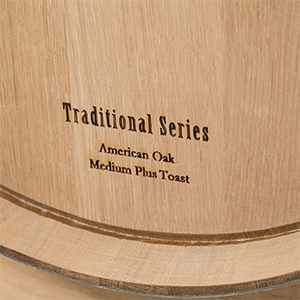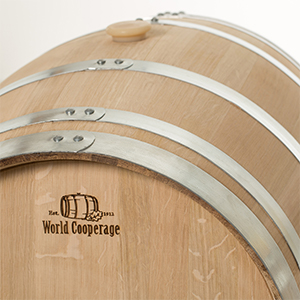 Traditional Series Toasting Levels
Enhanced structure and light notes of toast
Soft caramel accented by toasted bread
Supple tannins, accentuated fruit complexity
Sweet cream, notes of vanilla & brown sugar
Rich mocha character accentuates darker fruits
Sobon Family Wines

"Sobon Family Wines has been using the World Cooperage Traditional Toast barrel for over 20 years. Our winemakers have been continually impressed by the consistency of flavor profiles developed from using these barrels. From delicate white varietals to the darkest reds; World Cooperage barrels are the go-to option for all of our oak aging needs."
Michael David Winery

"We're always fans of the traditional toast. The 36 month seasoned American oak M+ traditional and the French oak M+ traditional toast – those barrels always work well for us."
Kelsey See Canyon Vineyards

"I have been using traditional American oak barrels from World Cooperage for 30 years and I have purchased more of these barrels during that time than all other barrels combined. Our latest success is the 2015 Reserve Zinfandel at Kelsey See Canyon Vineyards that received Double Gold from the 2018 Central Coast Wine Competition. The Traditional American oak barrels and Zinfandel are a perfect match. I am using the American Oak barrels with virtually every varietal in our winery, as I have at other wineries in the past, with outstanding results. Cheers to you and the staff that source the wood, make the barrels and all else in between. You keep making them and I'll keep buying them."
Hook & Ladder Winery

"World Cooperage barrels are a large part of our overall barrel program. We have had different profile barrels over the years but have always used the Traditional series and Profile 11 barrels for the largest portion of our red program. The two barrels not only complement each other, but stand out individually. The barrels provide consistent flavor profiles that match our wine profiles. We love World Cooperage and look forward to ordering barrels every year!"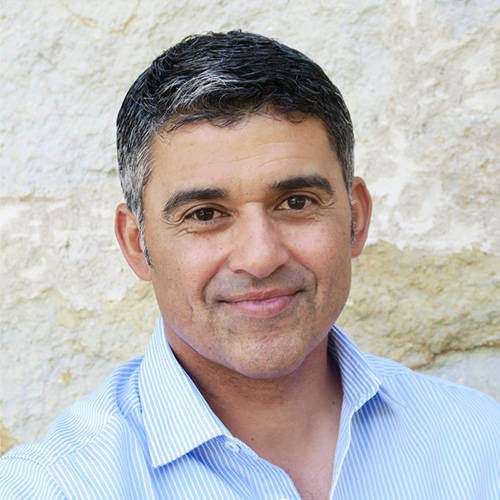 Thoughts from a World Cooperage Account Manager
Our World Cooperage barrel with the traditional toast has always been popular in cellars throughout the world. Many brands have been built using the traditional toast as the backbone for their oak framework. It delivers consistent barrel flavors that are used in a variety of wines, both in red and white programs. The predictability of this oak component allows wineries to rely on the World Cooperage traditional toast year in year out.
– Yuri DeLeon, World Cooperage Barrel Consultant